Some of the most popular stories of the week
The Commission votes to have the county take over the ambulance service by October 1.
Citrus County Commissioners voted 3-2 to end its contract with private ambulance company Nature Coast EMS and resume service by October 1, incorporating the emergency transport business into the service county fire department.
The County Board of Directors agreed to pay Nature Coast enough money to cover its operating expenses for the remainder of September and to bring in its rescuers as temporary employees at their new agreed wages until so that they can become permanent county employees.
County administrator Randy Oliver told commissioners the program would cost around $ 2.6 million per year and the change would require a tax mileage increase of between 0.10 and 0.20 to generate the money. necessary.
The reason for the decision: frustration with the association's failing finances and its repeated need for additional grants.
Commissioner Ron Kitchen Jr., who brought forward the motion to take over the service, said his motion was not a "knee-jerk reaction" and that he had been thinking about it for three years.
The public wants consistency and predictability in their law enforcement, fire and ambulance services, Kitchen said, and the public weren't getting it from Nature Coast.
County crackdown on cyber cafes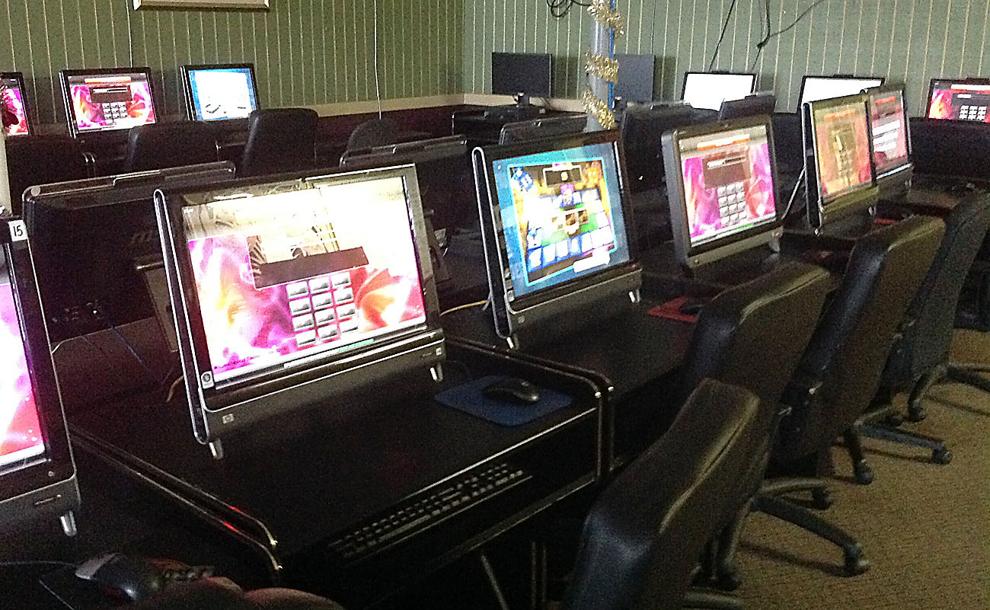 It's like playing mole – as soon as an internet cafe is closed, one or two or three more appear elsewhere.
But not for long.
County commissioners voted unanimously on Tuesday to crack down on coffee shop operators by asking the county attorney to draft an order for tougher fines and longer jail terms.
The new ordinance allows MPs to impose fines on machine operators. So if a cafe had 30 games, the penalty would be a fine of $ 15,000 and five years in prison. A misdemeanor carries a penalty of 60 days in jail or a fine of $ 500.
In 2019, the Citrus County Sheriff's Office arrested several people in at least two of these cafes when they discovered illegal gambling and drug activity.
"We're not talking about petty crimes either," Lt. Craig Callahan told commissioners at the meeting.
Several serious crimes occur in coffee shops, including armed robbery and gun violence.
Economist: Homeownership is a big deal at Citrus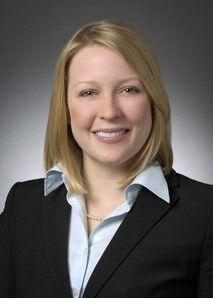 Although the Citrus County housing market has exploded over the past two years and shows no signs of slowing down, the dwindling supply of housing inventory and stagnant wages are causing prices to skyrocket, making the Home ownership out of reach for many, according to Jennifer Warner, economist and director of economic development for Florida Realtors.
"There is literally nothing for (a lot of people)," Warner said at a recent Citrus County Chamber of Commerce luncheon. "(The) demand exceeds supply."
She said the median income has not kept pace and is forcing some to abandon the idea of ​​owning a home and pay sky-high monthly rental prices.
"There really is no relief in sight," Warner said. "We're going to live with this for a while. "
Judge sentences Hallowell to life for premeditated murder of foster mother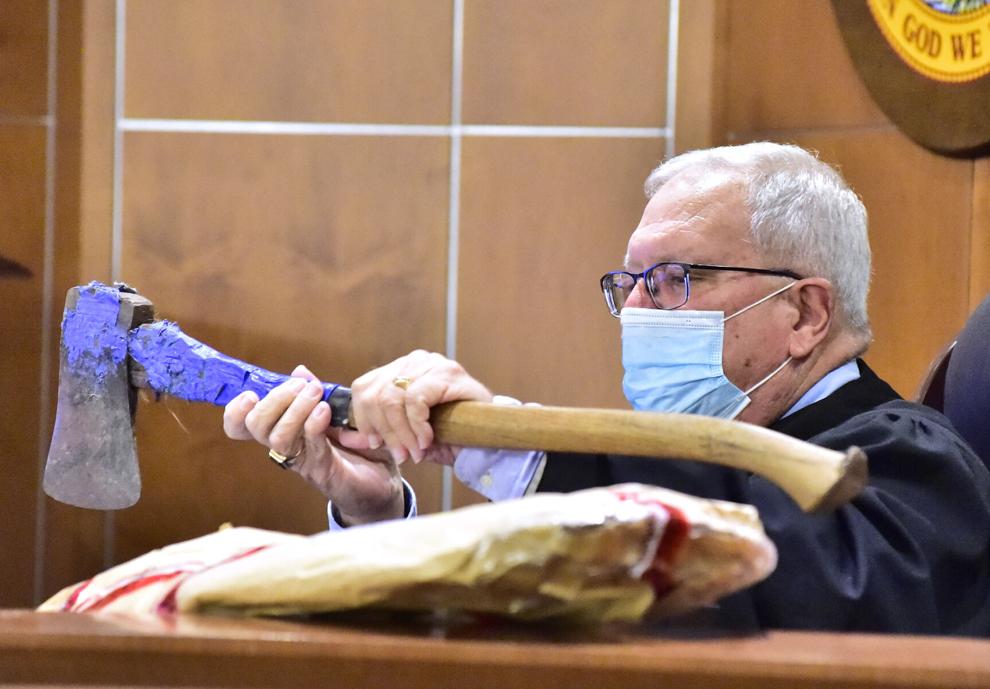 Carlos Hallowell, 19, will spend the rest of his life in prison for the 2019 murder of his foster mother, Denise Hallowell.
At the September 14 sentencing hearing, Citrus County Circuit Court Judge Richard "Ric" Howard said he viewed Hallowell as an "incorrigible offender" who can never be. rehabilitated.
"The accused chose, of his own volition, to start taking increasing amounts of alcohol and a veritable witch-brew of controlled substances," Howard said, dismissing arguments that Hallowell was influenced by a brain under -developed, abuse or "youthful dysphoria". "
Howard also said: "The murder of his mother by the accused was not the result of a sudden outburst of emotion or aberrant thought. Rather, it was and was the culmination of her desire to acquire her mother's real estate, cars and other possessions.
Hallowell is eligible for a review of his sentence after 25 years of sentence. His lawyer, Deputy Public Defender Ed Spaight, said his client would also appeal Howard's sentence.
Beloved veterinarian Dr Ronald Dumas dies aged 85
Dr Ronald Dumas DVM was known as "the quiet man".
For over 30 years, the Citrus County native has quietly served the community as a vet in Inverness and quietly made a difference in the lives of the animals and the people he touched.
He died on Saturday September 11 at the age of 85.
In the beginning, Dr Dumas traveled from farm to farm to check on cattle and pigs, what is known as the "hiking trail". It eventually evolved into an annual clinic, checking the livestock, deworming it, and vaccinating it.
In addition to being in private practice, he was the first veterinarian at Humanitarians of Florida and was instrumental in starting the clinic. He was also a member of the Inverness Kiwanis for 45 years, retired Air Force Reserve Colonel, active with 4-H and the Future Farmers of America, member of the Citrus County Historical Society and former County Commissioner. for two terms.
"Ron was the first vet to come and greet me in Citrus County in 1982," said Dr. KC Nayfield, also a longtime veterinarian in Citrus County. "We worked with the county commission to draft the animal control ordinance at the time. He was a good man and a good vet."
Hot topic of the week: The county's decision to resume ambulance service from Nature Coast EMS drew more than 100 reactions from people on Facebook. Here's what some have said:
David Kidd: "They won't have enough trucks to cover the entire county and the response times will be zero. I see the county biting more than it can chew.
Don Jenkins: "Another Reason to Raise Your Taxes You'll see new fees on your tax slip.
Karl Deigert: "Do residents think 16 cents a day for stormwater assessment is too much to help keep our waters clean? Wait for the EMS to collect your tax bill.
Alfred John Zweig: "I don't mind paying taxes. Taxes pay for the services I expect and appreciate. I can afford EMS and fireworks on Fourth, paved roads and even schools for other people's children. I pay for other people's children to go to school. I'm just that kind of guy! However, if I didn't want to pay taxes, I would move to a place that didn't. Like Somalia or Afghanistan! Yeah, that sounds like a great place for the "I'm paying too much tax!" crowd. I wish them good luck there.
Jim Moore: "As a former fire chief / business administrator for the fire department, which has an in-house ambulance service, there is very little money when most calls are calls. Medicaid, which does not cover the cost of running a full day. It takes almost half a fiscal year to operate two ambulances, let alone a dozen or more. The increased costs of supplies, which believe it or not have expiration dates, are the biggest cost. Vehicle maintenance is a third or more to add to that.
Carrie Gardner: "I'm glad the current EMT staff are not being laid off and will get a raise.
As for those who complained about the taxes, Nature Coast EMS was asking for 1.7 million. Where do you think the money is coming from? So I guess keep complaining until it's you or a loved one who requests their services? It's amazing how much we take these things for granted enough to complain.
Spence Deb: "You get what you pay for. The response times of ambulances are unacceptable lately, which immobilizes the firefighters and delays hospital care. I am happy to see that the fire departments are now also responsible for the medical services. Good movement. "
Quote of the week: "It took a long time for the accused to plan his attack… until the victim took a nap. All the while, quietly sharpening the ax in his room. – Citrus County Circuit Court Judge Richard "Ric" Howard on conviction of 19-year-old Carlos Hallowell, who was convicted of murdering his mother in 2019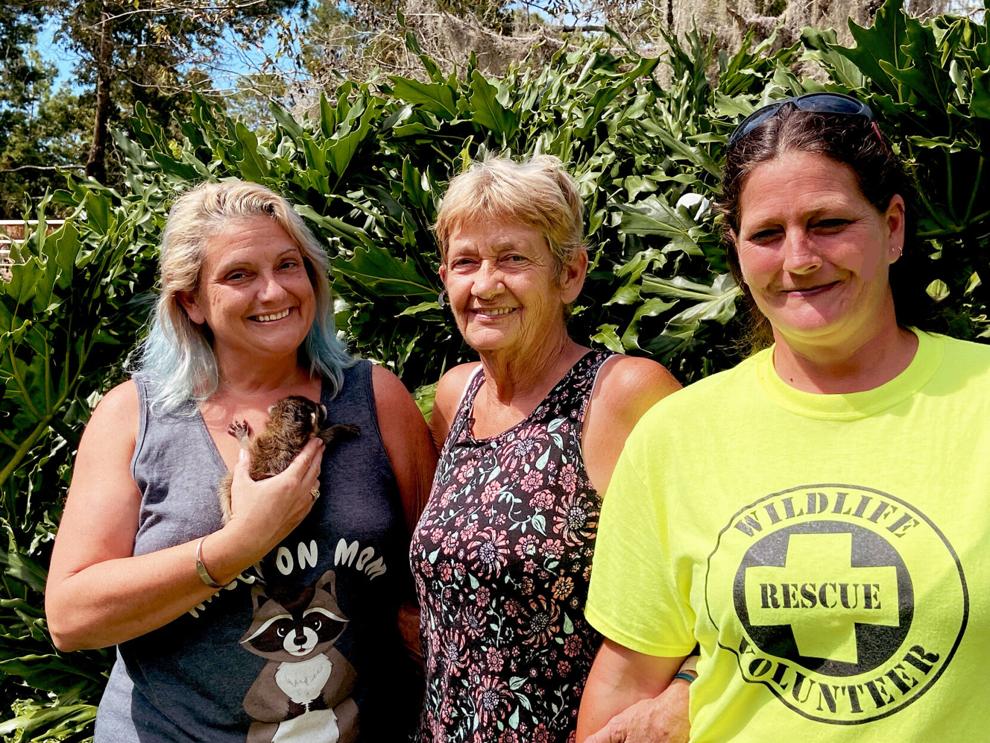 Good news of the week: Since 1985, Nature World Wildlife Rescue in Homosassa has treated and helped rehabilitate approximately 1,200 injured wildlife and birds each year – from baby squirrels and raccoons to sandhill cranes, hawks, foxes and just about every creature found in the area. nature, except alligators. or big wild cats.
In addition, the purpose of the sanctuary is not to keep animals, but to care for them and bring them back to their natural habitat.
The nonprofit group relies on donations. Their annual food bill is $ 30,000.
Find them on Facebook at: www.facebook.com/nwwrescue or call 352-621-5575.