Following their decision to put huge slices of avocado on their burgers – which we thought was a bit haphazard – Shake Shack added barbecue sauce to the menu. In three different ways to be exact.
Unlike the foray into avocado, their selection of barbecue sauce-laden options is more indulgent and, honestly, a lot tastier.
For burgers, there's the BBQ Beef Burger (RMB 55), a cheeseburger covered in barbecue sauce and topped with fried onion strips. Shake Shack patties, in this editor's opinion, tend to taste like they've been dipped in butter. While some people might like this, to me it's a bit off-putting. Fortunately, the flavor of the sauce and the crispy onion strings make this burger a little better for snacking.
Far superior is their BBQ Chicken Sandwich (RMB 52), a fried chicken sandwich with pickles and barbecue sauce. We've been impressed with Shake Shack's chicken sandwiches in the past, and this one is no exception.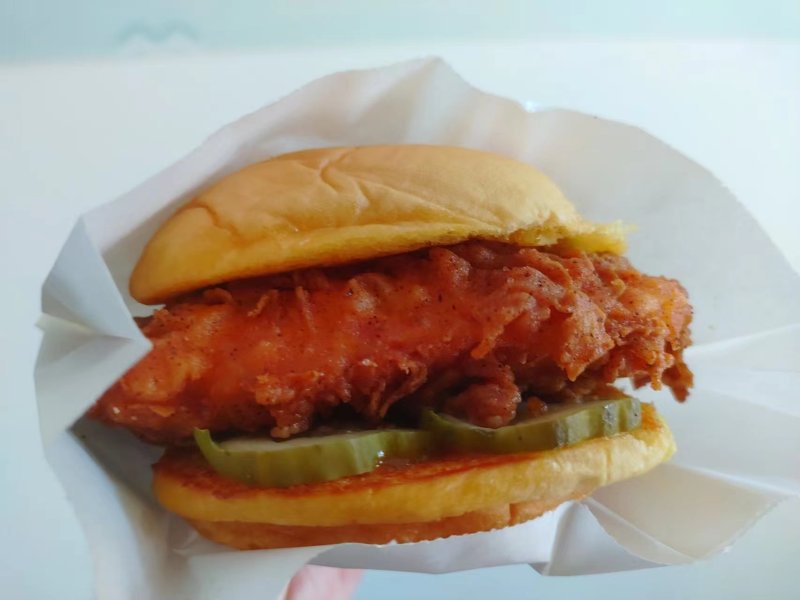 Chick-fil-a fans will love this one because it's similar to their sandwich – just pickles, gravy and fried chicken between the buns, but full of flavor, making it truly a sum of its parts .
If that's not enough, there's also BBQ Bacon Cheese Fries (RMB 39), which sees Shake Shack's crinkle fries topped with cheese sauce, barbecue sauce and bacon bits. A decadent treat indeed.
All in all, Shake Shack knows how to use barbecue sauce to its advantage. Try these options today as they are all limited time offers.
READ: Fast Food Watch: All signs point to Dunkin' Donuts abandoning Beijing
Images: Vincent R. Vinci