EVERETT, Pa. — Alana Foor of Everett says she was raised by very conservative parents who didn't believe in a woman working or getting an education.
Therefore, she married at 19 and soon had four children. But she wanted an identity.
She was living on a farm bequeathed to her family by William Penn, but the over 700 acres had shrunk to just 6. It was then that Alana discovered the KuneKune pigs. She did a lot of studying and decided this might be the right business for a woman with only a few acres and a family to raise. She started raising pigs and also added chickens and a Jersey cow to her small farm.
Then the unexpected happened. Her husband wanted a divorce. He also wanted a large part of the farm, the income and the cattle. It was all in Alana's name, so she spent the next five years in court. Her first lawyer wanted her to file for bankruptcy, but Alana said she was not a quitter and found another lawyer who would defend her.
Finding a part-time job at a nearby Starbucks, Alana dreamed of having her own restaurant with great coffee and food from local farms. Alana knew there were other women like her who loved farming and wanted to be independent. She also realized that there was an audience that wanted to know where her food came from.
Alana had to sell off much of her KuneKune breeding stock to settle her divorce. Then, she slowly built her way back. Today, Alana is one of the largest KuneKune pig breeders in the United States. She sells her stock of pigs as well as the meat all over the world.
A new beginning and a new restaurant
Helping her is Joe Capricci, a veteran she was able to hire through the Veterans Scholarship Program. Alana and Joe got married and he is her work partner. Together they have a 1 year old son.
As she was rebuilding her farm, Alana remembered her dream restaurant and found the perfect old building in nearby Everett. An older building, this was once a general store, then an art shop.
"The signature of this building was the biggest thing," she recalls. "My life was about to begin again.
She named the restaurant Black Valley Provender. Because KuneKune pigs have English origins, she chose an English theme for the business, including British flags and many English dishes on the menu. Alana traveled to England with the KuneKune Pig Registry and was surprised at how similar English food was to Pennsylvania food. One of his restaurant's specialties is Scotch eggs – eggs that are hard-boiled and covered in pork, then fried.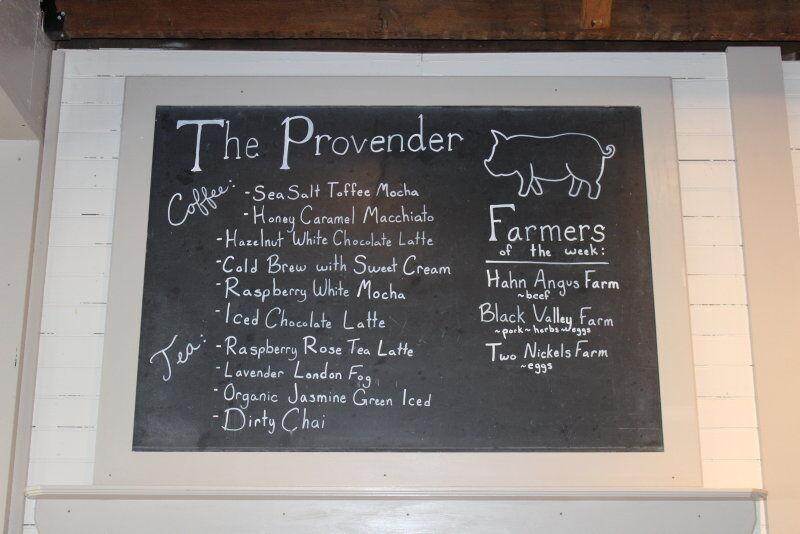 Alana's goal is to support smallholder agriculture and especially women. She found women to do her baking, which enabled her to offer delicacies such as baklava, rich chocolate cakes and delicious fruit-filled rolls.
She buys eggs from a woman-owned business known as Two Nickels and supplements the supply with her own free-range eggs. All beef and pork, and produce, served in his restaurant are locally raised. A small shop sells local frozen meats and yoghurts.
"What I need most right now," Alana said, "is a chef who is not only willing but eager to work with local foods. We've had several good cooks, but they just want to buy from big distributors because it's easier.
Alana said anyone who tastes the restaurant's coffee is immediately intrigued by its rich, full taste. His aunt, Laura Jackson, who is a wildlife enthusiast, came across a coffee grower in Honduras who has been supplying the coffee ever since.
"Not many restaurateurs know their own coffee producer," she said with a laugh.
Within a few months, Alana hopes to be able to offer packaged coffee.
"It's so fresh," she said. "When I worked at Starbucks, I realized that their coffee sat on the shelves for years before reaching the public. Mine is less than a year from field to consumer.
Find help
"The staff have been difficult," she admitted. Her four older children are Seth, 17, Silas, 16, Jocelyn, 13 and Amelia, 10. They are all eager to work, including the 10-year-old child.
"Their father talked them out of farming, but they love working in the restaurant," Alana said.
She has a number of local high school students working for her, who she really appreciates, but said, "It's mostly Joe, me, and the kids."
She estimates that she spends at least 50 hours a week at the restaurant and an additional 30 hours at the farm. They were able to find a local woman who loves farm work to help with the animals.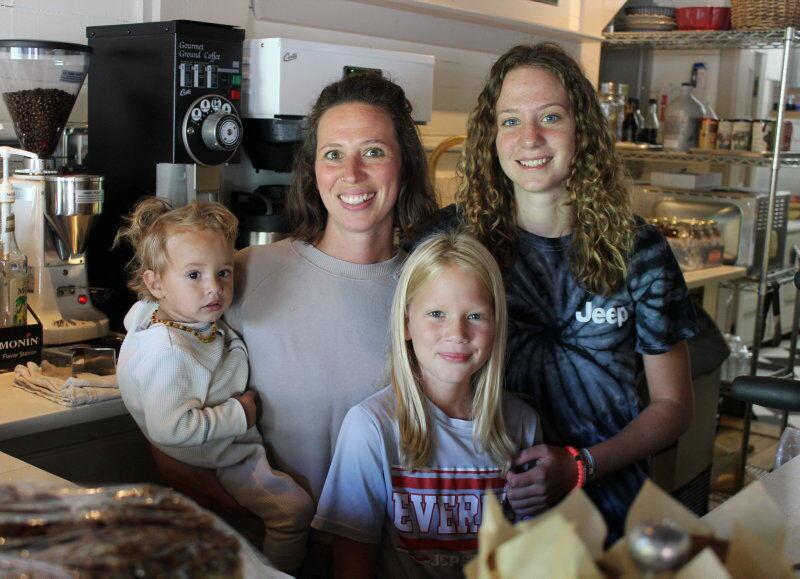 "She's a godsend," Alana said.
Joe and Alana share the care of Max, their infant son, taking him wherever they go.
In addition to needing a chef or cook who is passionate about local cuisine, Alana is looking for a computer (tech) person who could design her website, so people can place their order online and simply retrieve.
The restaurant's interior has limited space with its unique tables and chairs, so take-out orders would work well, she thinks. She also added outdoor seating.
Since the building was once an art shop, Alana continues to exhibit the work of local artists and is also looking for a curator who could rotate the artwork on a regular basis.
Black Valley Provender Restaurant hours are 8:00 a.m. to 4:00 p.m. Monday and Tuesday; 8 a.m. to 8 p.m. Thursday, Friday and Saturday; and 8 a.m. to 2 p.m. on Sundays. It is closed on Wednesdays.