👋 Alissa here with a reminder that Restaurant 614 week continues through Saturday, in case you need an excuse not to cook.
I wasted no time and tried Alqueria, currently the top rated restaurant in Columbus on Yelp.
What I ate: I made this a meatless Monday by having an Impossible Meat Stuffed Portobello with cheese curry grits. A tangy barbecue sauce drizzled on top tied it all together.
My opinion : If I had a personal chef from Alqueria who could make dishes like this for me every day, I would have no problem going vegetarian.
Yes and: Mexican Street Corn Dip and Quinoa Lentil Salad are perfect light and refreshing summer appetizers.
For dessert: a rich and creamy vanilla bean panna cotta topped with blackberries – my favorite restaurant week dessert so far.
To note : Presentation trumps portion size here — right down to the gorgeous blue ceramic dishes and immaculately manicured patio — but I didn't leave hungry.
Pro Tip: Divide and conquer. My husband and I sampled two-thirds of the restaurant's menu of the week ($35 each) ordering different items.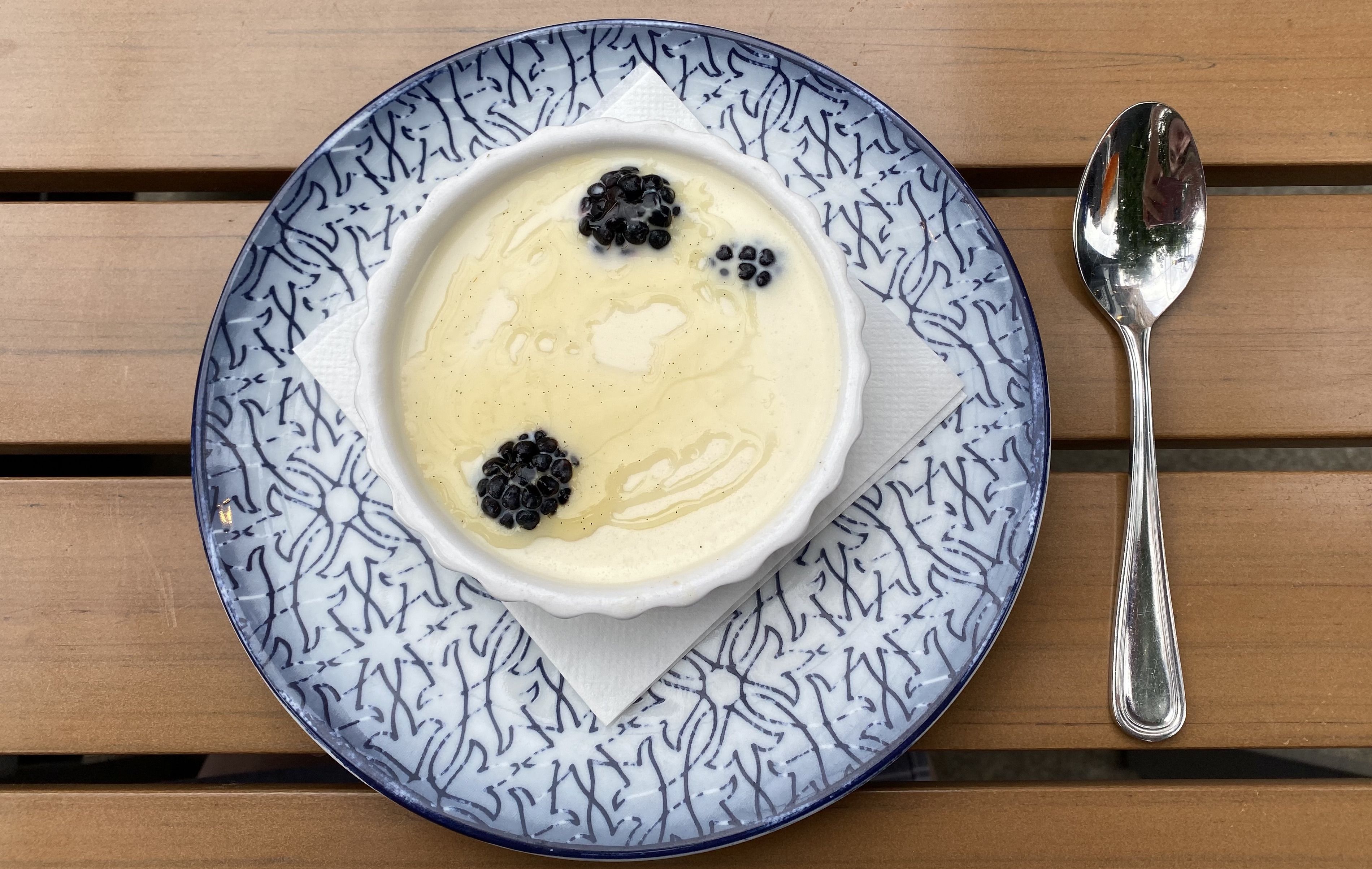 🌱
Support local journalism by becoming a member.
Learn more
After Columbus stories
Nope stories could be found
Get a free daily summary of the most important news in your garden with Axios Columbus.
🌱
Support local journalism by becoming a member.
Learn more